While acting as Rabbi to the Jewish Community of Suriname, I encountered a world unlike any I'd experienced before. I learned about race relations and planter culture under the Dutch aegis, and also about the tremendous influence of Jewish culture on this tiny place, so close to Devil's Island, an incredible world of 600 Jewish plantations, mostly abandoned.
Jewish Portuguese planters and later port traders constituted the "white" majority in this tiny slave-holding society until the mid-19th century, at the time of emancipation.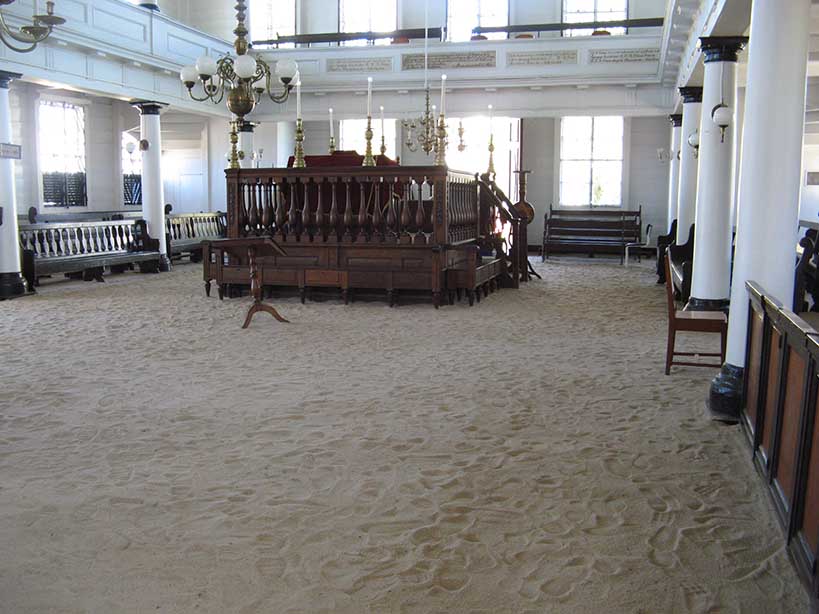 The synagogue, which stands at the head of Jewish Broadway Street, is an incredible place with its sand floors and ancient customs. There is a kosher mikveh on the premises — perfect for destination weddings and nature explorers!
My presentation includes tons of slides and anecdotes to expand awareness of this little known, but tenacious, Jewish Community.
Please call me at 310-592-8960 or email me.